I remember rolling into Minneapolis in September, a few weeks later than expected thanks to some car trouble in Colorado. The reds and golds and browns of autumn leaves were still crisping along the sidewalk. Everything was beautiful, and fall in Minneapolis remains my favorite season.
Brian and I arranged with a friend to sublet her place, the upstairs floor of a split-level single-family home. It would be a few days before it was ready, so we spent the first weekend in Minneapolis on the welcoming and ready futon in our friend's basement.
The apartment, once cleared out, was a great first place to stay. Our upstairs abode was in the house next door to our friends and walking distance to little coffee shops and restaurants in Stadium Village and Dinkytown. Both districts were at that point still populated with small and local shops, and we were a quick hop to Espresso Royale or the (old) Purple Onion.
My transition from the concrete jungle of Los Angeles probably made me seem pretty touristy to my friends. Squirrels were a novel excitement, and an endless canopy of trees and the picturesque fall foliage served as beautiful frames to every street picture. With a small bit of savings, I had strategically placed myself in a great location for a new adventure, and there were nothing but blank pages on which to write the next chapter.
At the time the world seemed open in an exciting but overwhelming way. I wondered: What's harder? Knowing what you want to do and struggling to get there or not knowing yet what you want and having to learn on the go? I was about to find out. The first page of an empty journal is always the scariest one to write on.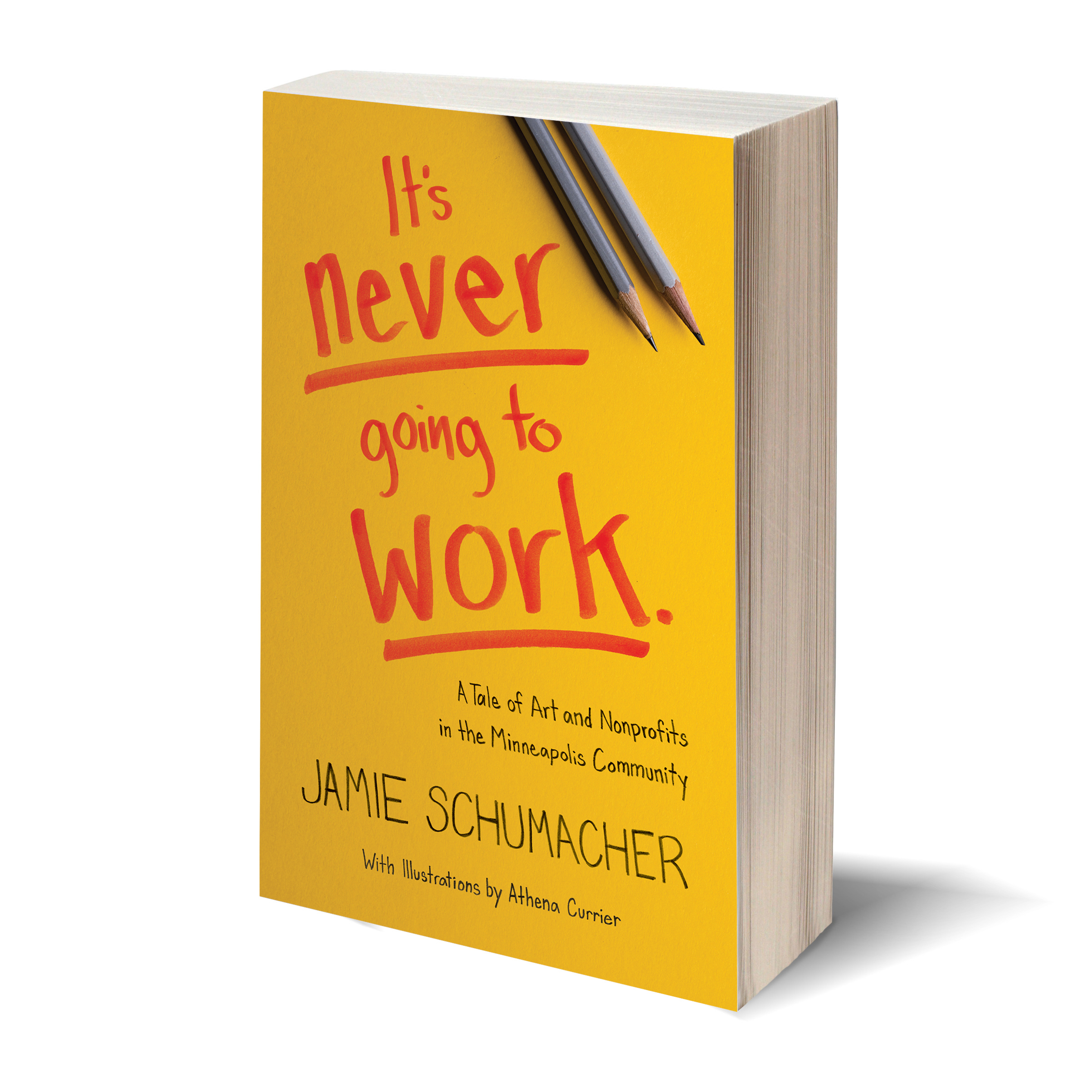 This post is adapted from It's Never Going To Work: A Tale of Art and Nonprofits in the Minneapolis Community with illustrations by Athena Currier. Post graphics by Jamie Schumacher. ©2018 Jamie Schumacher.
It's Never Going To Work is a light-hearted, illustrated book that offers real-life insights on founding a community space and nonprofit. It provides tools, tips, resources, and camaraderie to community organizers and anybody attempting something new.